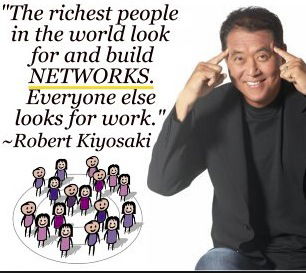 TERMS OF SERVICE
Every effort has been made to accurately represent the product(s) and service(s) sold through this website and or the In$ta-Ca$h Report©.

CLAIMS:
Any CLAIMS made or EXAMPLES given are for example purposes only. Testimonials and examples given do not apply to the average purchaser, and are not intended to represent or guarantee that anyone will achieve the same or similar results. Each individual's success depends on his or her own background, dedication, desire, motivation and works, as well as other factors not always known and sometimes beyond control.

You recognize most if not all business endeavors have inherent risk for loss of capital. The results featured on this website and within the In$ta-Ca$h Report© itself are not the norm, and are results from hard work, commitment and dedication by following the instruction given within the report.

If you believe loading up on product information and joining program after program will grant you great riches, this is not for you. Your RESULTS will be based upon your ACTIONS.

The products, services and information offered within the In$ta-Ca$h Report© are intended to help you with sharing your message about it with the world, while growing your business at the same time.

GUARANTEE:
We GUARANTEE you WILL make money with the In$ta-Ca$h Report© IF you follow the instructions completely. You will need to apply the training for it to work. Do as instructed and you will make money. Keep doing it and you will continue to make money pro-actively and passively. If you do not receive back TEN TIMES the amount you pay for the In$ta-Ca$h Report© by the end of 365-Days from date of purchase, having followed the instructions in the In$ta-Ca$h Report©, the company will give you your choice of 250,000 Email Leads, or 25,000 Text Messaging Phone Numbers to use as you wish, valued at $1,499 suggested retail value.
REFUNDS:
* WORD of CAUTION ~ Review the contents on this page, and those within your FREE copy of the In$ta-Ca$h Report© you receive from your inviter (thoroughly), before making a commitment to purchase anything offered you herein and therein.
* MONIES PAID by you directly to the Two Subscribers and Admin within the In$ta-Ca$h Report© you receive from your inviter, are all part of the cost for the whole In$ta-Ca$h Report© Business package.
* There are NO REFUNDS! ~ All 100,000 Email Biz Opp Leads, 10,000 Biz Opp TEXT / SMS Phone Numbers, Ad Placements of links you have placed within your personal In$ta-Ca$h Report©, Admin Support, and all other services rendered to you at the time of your personal In$ta-Ca$h Report© purchase and beyond, are given to you when your order is filled.
Should you have any questions about these Terms of Service, feel free to call Admin at: 970-919-0653… MST USA, or email them to: instacashreport@gmail.com before purchasing.